MARINO is equipped with an independent research and development (R&D) centre.
Our R&D centre is constantly engaged in technical and scientific activities in the food, environmental, and non-food sectors, with the aim of studying new analytical methodologies and suggesting market solutions capable of responding to the needs of an increasingly demanding and expert clientele.
Marino collaborates with several national bodies and university departments:
The Università Cattolica del Sacro Cuore di Piacenza e Cremona, the Seconda Università degli Studi di Napoli (SUN) di Caserta, and the University of Naples "Federico II". These entities are partners of the Campania Bioscience Scarl Technology District, which was founded in 2013 by 55 partners, including 7 research organisations, 46 companies and 2 technology transfer units, to respond to the need to coordinate and enhance scientific expertise and the number of industrial players operating in the life sciences field in Campania, according to a European perspective of smart specialisation.
Marino participates in Italy's school-work experience programme (RASL) and delivers educational courses to high school students. In addition, we can stipulate specific agreements for internships and theory or practice-based training internships in collaboration with research centres, national bodies, and pre- and postgraduate university centres.
CONSULTANCY SERVICES AND TECHNICAL ASSISTANCE
Marino Servizi was founded in response to the growing demand for organisation, improvement, and prevention, primarily in the agro-food industries traditionally served by Marino SRL's analysis laboratory.
Our consultancy and technical-scientific assistance services are available to all players in the agri-food chain: agro-zootechnical companies, livestock farms, feed factories, production and processing plants, mass catering companies, and large-scale organised distribution.
Our team of multidisciplinary professionals (chemists, engineers, biologists, technologists, biotechnologists, and technical experts in plant engineering and food processing, etc.) can address all issues related to the environment, quality systems, and food safety.
R&D laboratory recognised by the Ministry of Education, Universities and Research (MIUR)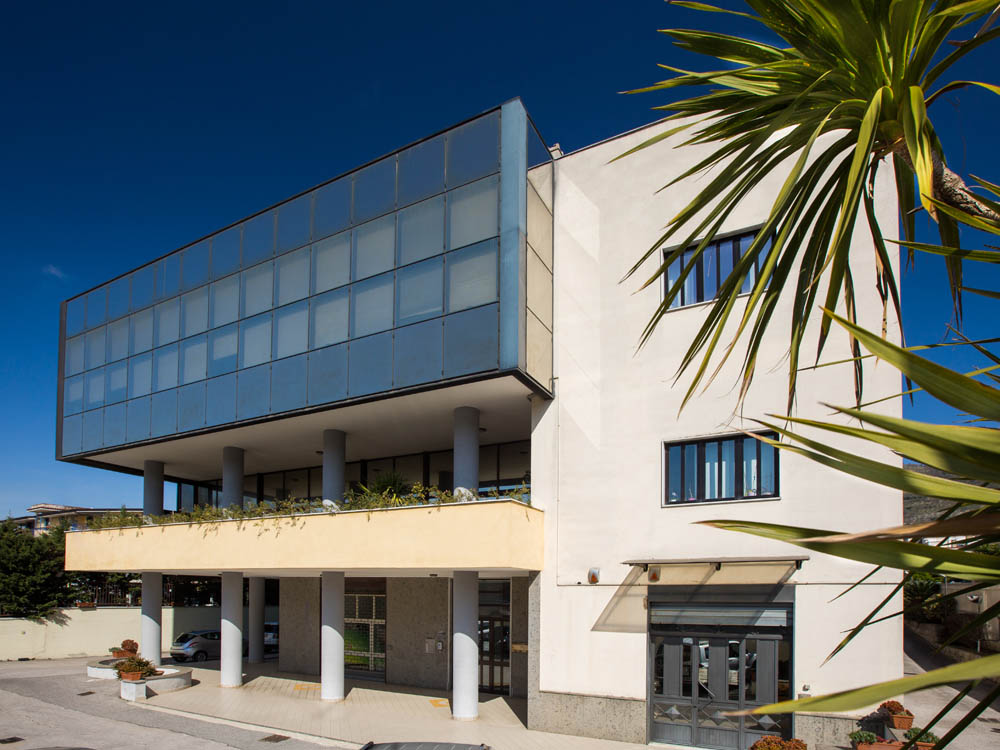 Marino SRL also makes its MIUR-accredited R&D laboratory available to its customers, which can be commissioned to work on innovative projects.
In addition, we provide high-rate services in the scientific and technological research field (Article 14 – Ministerial Decree 593/2000) at our highly qualified scientific research laboratory.
SAMPLING AND COLLECTING SAMPLES
At Marino, we have a team of professional technicians who perform sampling and sample collection activities throughout Italy.
Equipped with the necessary instruments and methods, our sampling team is responsible for transporting samples to our laboratories in compliance with cold chain requirements and within the agreed timeframes. Our team remains up to date on compliance with the latest sampling regulations, guaranteeing high quality standards compliant with UNI EN ISO/IEC 17025 thanks to the experience it possesses, Marino provides customers who prepare samples themselves with a sample collection service, working together to correctly define performance requests and provide correct guidance on sampling phases (sampling methods, sample transport and storage, minimum quantities), plus instructions and sampling materials. We can also ship samples through affiliated couriers to ensure their timely and safe transport.
Food consultancy
Thanks to more than thirty years of experience in the food safety sector, we can provide companies with consultancy services on self-monitoring systems. We can also assist with the certification, implementation, and maintenance of management systems, in addition to training, auditing and assistance preparing supply specifications. Specialised technical support
SELF-MONITORING AND FOOD SAFETY PROCEDURES
Certification systems
Assistance with certification processes: Our consultants can provide the necessary support until you obtain certification. Through preventive inspections, we can draw up an advice and assistance schedule concerning the implementation of Management Systems, including integrated systems pursuant to ISO 9001, ISO 17025, ISO 22000, BRC, IFS, BRC/IOP, and ISO 22005 standards. Help choosing a certification body. Help during your first certification audit.
Audit management and resolution of findings
Internal audits (first-party):
Internal inspection activities on the correct application of self-monitoring systems, corporate procedures or compliance with the standards of reference in the field of food safety and corporate quality management systems. Post-certification maintenance, through audits and regular inspections.
Second-party supplier audits:
Inspections carried out to check compliance of the quality systems implemented by means of special check-lists prepared in accordance with the tender specifications for entities, suppliers, large-scale distribution, and catering companies, to assess their organisational skills and test the quality of the services offered. Report writing.
Specialist technical services
Interpretation of analytical results and technical reports:
Support on the choice of analytical tests and interpretation of results based on current standards, bibliographic data or supply specifications. Support in the drafting of technical reports.
Drafting of declarations of compliance and opinions and interpretations
On the results of accredited tests according to the instructions detailed in UNI EN ISO/IEC 17025 standards and the provisions of the reference standards.
Shelf-life studies and sensory analysis:
Sensory analysis by means of numerous specific tests, including BLIND and consumer tests. Shelf-life studies, including predictive mode studies, preparation of the analytical plan with final reports.
Labelling and processing of nutritional panels:
Labelling consultancy for the drafting and verification of food labelling, drafting of nutritional panels in compliance with current European legislation, Reg. (EU) No. 1169/11 as amended, and the provisions of international regulations (USA, Canada and Brazil, Japan, China, etc.).
Support and specific training for employees responsible for internal quality control at food companies, in addition to the correct use of procedures/records as part of self-monitoring systems and Food Quality and Safety Management Systems.
Refresher courses on food safety, including in collaboration with training bodies.
Customised solutions through dedicated training courses that meet company needs.
Help for companies during the start-up phase to obtain authorisations and awards.
LEGISLATIVE AND TECHNICAL LEGAL ASSISTANCE
Assistance in the field of food legislation, both in Italy and the EU.
Literature research on behalf of customers Technical and legal assistance in case of contradiction. Assistance in disputes with suppliers and customers through the drafting of technical reports.
Legal opinions on the application and interpretation of current technical regulations. Drafting of defensive briefs.
Calibration service for temperature and weight measurement instruments.
Marino SRL provides advisory services and technical assistance in the environmental field to help production companies that need to update their management systems to comply with industry regulations.
Our services cover all technical and regulatory issues relating to environmental and safety aspects:
Interpretation of analytical results and technical reports:
Support in the preparation of the documentation to submit the application for Single Environmental Authorisation (AUA)/-/-: this includes the authorisation for discharges, authorisation for emissions into the atmosphere (whether or not of a general nature), communications relating to waste disposal and recovery, authorisation for the use of sewage sludge in agriculture, the planning documentation for noise impact and communication for wastewater use).
CONSULTANCY IN THE ENVIRONMENTAL SECTOR
Workplace health and safety assessments: