Consultancy and technical assistance
Our expert team provides sampling services at customer premises so that we can meet your needs with the utmost professionalism, speed and efficiency, in compliance with the required specifications.
We operate throughout Italy, Europe, and abroad.
We provide services and tracking activities 24 hours a day, 365 days a year. We can complete jobs 24-48 hours after they are assigned. This time frame drops to just 3-4 hours in the local region and 12 hours in Italy.
At the request of our customers, at MARINO SRL, we can provide information on our sampling methods and how we store samples provided by customers.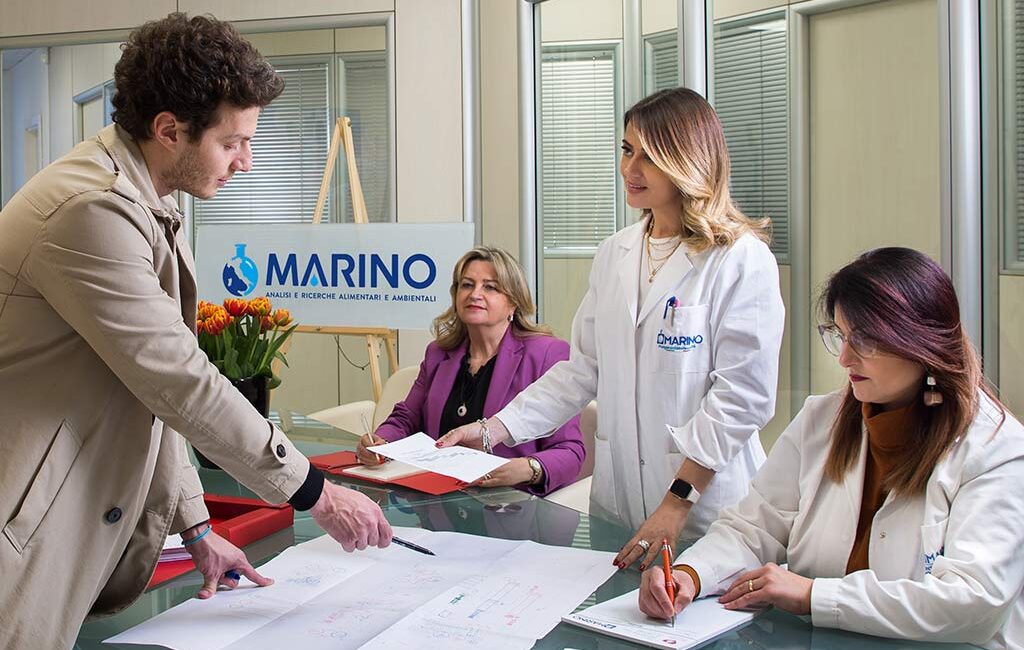 Marino Servizi was founded in response to the growing demand for organisation, improvement, and prevention, primarily in the agro-food industries traditionally served by Marino SRL's analysis laboratory.
Our consultancy and technical-scientific assistance services are available to all players in the agri-food chain: agro-zootechnical companies, livestock farms, feed factories, production and processing plants, mass catering companies, and large-scale organised distribution.
Our team of multidisciplinary professionals (chemists, engineers, biologists, technologists, biotechnologists, and technical experts in plant engineering and food processing, etc.) can address all issues related to the environment, quality systems, and food safety.